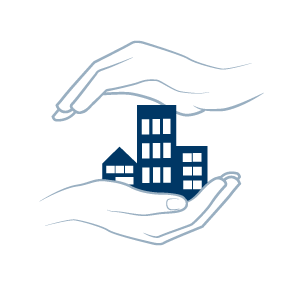 KOMO involved in large leading projects Wkb + KiK
Now that the Quality Assurance Act for Building (Wkb) has been adopted, 10 + Wkb procedures are already starting in Dutch municipalities. The purpose is to get used to working together under the new regulations and to gain practical experience. Work focuses primarily on confidence-building, creating clarity, connecting and making the advantages clear. KOMO's KiK, among others, will be tested as 'Wkb instrument', while municipalities and building partners will be further introduced to their new role in a future building system.
The activities take place as part of the 'Ready for Quality' theme. That is the output of an Administrative Agreement between Ms Ollongren, Minister of the Interior and Kingdom Relations (Netherlands) and the VNG, the representative of the Dutch municipalities. In the project, Ready for Quality, the following goals are implemented in a coherent way:
by increasing awareness among municipalities and within the building industry.
by lowering the application threshold.
by contributing to the dialogue about the Wkb.
The new legislation and your position as a KOMO certificate holder
The tests conducted within the framework of 'Ready for Quality' prepare the building world for the new building legislation. Under that legislation, pre-assured quality of building products and processes is honoured. That means that as a KOMO certificate holder you will be in an even more favourable position with respect to the building column. In brief: KOMO creates added value for its certificate holders time and time again. And so that means for you too!