First green KOMO certificate awarded to Renovaid
September 29, 2022
KOMO certified product with green addition
Renovaid B.V was the first to receive KOMO's newly introduced green certificate, which is based on Assessment Guideline 7010. The certificate was presented to Renovaid director Paul van Loon by Directors Oscar van Doorn (SKH) and Ton Jans (KOMO). This took place on 18 May 2022 at Renovaid's stand during the Renovation Trade Fair in the Brabanthallen convention centre. By using the certificate the company shows to what extent there are renewable, recoverable, regrowable and recycled raw materials in its KOMO-certified products (fillers for wood Evaluation Guideline 0807). We warmly congratulate Renovaid on being the first to receive the KOMO green certificate!
Renovaid is a young and dynamic company specialised in the development and application of preventive, curative and sustainable wood repair and wood renovation systems for the preservation and management of woodwork applications, window frames, joinery and facade elements. In 2017, Renovaid obtained the KOMO product certificate based on Assessment Guideline 0807: Fillers for Wood.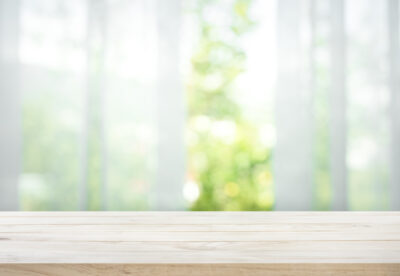 Taking Responsibility
Paul van Loon underlines why he opted for the green certificate: "I think corporate social responsibility is important. In addition, over the years I realised that we should take a critical look at both the materials and raw materials we use. I decided to check out available options for using bio-based raw materials in the development of repair materials while delivering the quality my customers are accustomed to. "This grew from a sense of responsibility towards society and the world around us."
KOMO has always stood for technical quality, but with Assessment Guideline 7010 we have changed the concept of quality", Ton Jans explains. "That technical quality obviously remains important, but we can now also make a statement about the sustainable quality of the certified product. As producers, consumers and actually as a society, we have a responsibility to take good care of the world around us, this is something known as stewardship. Renovaid is doing its bit by being the first KOMO-certified party to add the renewability addendum to its products. So not only technical quality, but also sustainable quality is now guaranteed."
Oscar van Doorn is delighted: "The first KOMO certificate with renewability addendum! We test quality in an unambiguous way and now add an independent statement about the sustainability of a product. Renovaid opted to use bio-based raw materials instead of raw materials obtained from petroleum products. By doing so, they are helping to reduce the depletion of the earth's resources. So the wooden window frame, which by definition, is already a bio-based product, can now also be repaired with a product made of some 50% bio-based material and then be given a new lease of life, without having to be replaced."
Assessment Guideline 7010 gives KOMO-certified product green proof
For many years KOMO certification has been busy testing and proving the quality of products and processes in the building sector. With horizontal Assessment Guideline 7010: Renewable or Recycled Content of the KOMO-Certified Product, KOMO contributes to making visible aspects such as sustainability, CO2 performance, life cycle and re-use. Assessment Guideline 7010 fits completely into the trend towards horizontal Assessment Guidelines. These are widely applicable Assessment Guidelines that can be used for a large number of product groups to supplement regular (vertical) Assessment Guidelines. KOMO licensees SKH and SKG-IKOB Certification were involved in the development of this Assessment Guideline.
Assessment Method
The Assessment Guideline states which additional green requirements must be satisfied by a KOMO product certificate applicant or holder. Three aspects are assessed:
To what extent can a product be recycled? Think here in terms of metals and fossil raw materials, such as oil, gas, minerals, lime and gypsum (non-renewable).
To what extent is a product renewable (two options)?
To what extent is a product regrowable, such as wood, flax, straw, hemp, reeds, et cetera (biotic)?
To what extent is a product renewable, such as soil, sand, loam, clay and shells (a-biotic)?
The score is shown in terms of recycling and renewability. This is done in five classes, with Class 1 being the greenest with more than 90% and Class 5 the least green with 5 to 10%. For the sake of clarity: the KOMO product certificate indicates that the product satisfies a minimum quality requirement. The green certificate only indicates the extent to which a product is green. Producers with a KOMO product certificate can use it to stand out even more in the market as regards renewability and recycling. However, it does not replace the environmental performance declaration required for the Buildings Decree. For that, reference is made to the National Environmental Database (NED).
Would you also like Assessment Guideline 7010 certification?
That's possible. Contact the certification body that you are familiar with and which has a licence agreement with KOMO. Your product must obviously already be KOMO-certified. You can then acquire the supplementary green declaration, from horizontal Assessment Guideline 7010, for all these products. The certification body determines the percentage of renewable and recycled content in any given product. After the initial inspection showing that the KOMO certificate holder's product meets the requirements of Assessment Guideline 7010, the certificate holder receives the green certificate. An annual inspection follows.
Sustainable building starts with high-quality building. This includes opting for renewable and recyclable materials!