If KOMO is shown on something, what does it mean?
August 14, 2019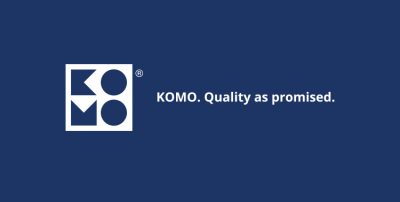 If you see KOMO on something, it means that: the product or building process meets all relevant quality requirements. But what are the requirements then? How do they verify that those requirements are indeed being met? And: what distinguishes KOMO-certified products, building processes and services?
KOMO crash course in 1.5 minutes

Well, that is quite a story. It begins in 1962 and has everything to do with so-called private quality requirements (that various market parties set for each other) and public requirements (that authorities set – for example, the Building Decree). We have summarised this story in a video clip lasting just 1.5 minutes. It's in Dutch. Watch it here.
Quality as Promised

If KOMO is shown anywhere on a product, the quality is as promised. Repeatedly tested by independent experts. According to standards established in advance. Objectively assured quality no less, which buyers trust – and which they prefer. This is why KOMO is the leading and most widely known quality mark in building and infrastructure. It is recognised in 48 countries around the world!
Distinctive in Quality! How great is that?

That is why being KOMO certified puts you in a better position, one in which you are seen and valued as a top class company offering products, processes or services for the building and infrastructure sector. After all, with the KOMO certificate you achieve the undisputed distinction in quality. Plus priority in all good contract documents/tender specifications. What more could you possibly need?
Acquiring KOMO certification

When you become KOMO certified it is a move that delivers returns on your investment and pays for itself! Already since 1962 and soon more than ever before under the Building Quality Assurance Act (Dutch: Wkb). After all, the Act honours everything that can show that its quality has been objectively tested and assured in advance. That's where KOMO comes in!
Watch our second video clip. In English. This takes 2 minutes and shows you how and why you can be certified for KOMO.
Questions? Tel: +31 85 486 24 20.