New name digiGO endorses ambition of DigiDealGO digitalisation programme
November 16, 2020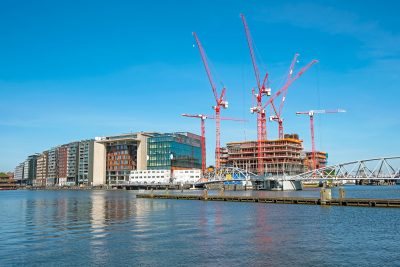 digiGo is the new name of DigiDealGO, the national digitalisation programme Built Environment. With both a new corporate identity and website, but above all with renewed enthusiasm for strengthening and accelerating the digital transformation in the building sector.
Summarising the new phase, Digiteam chairman Richard Tieskens says "We're switching from deal to DO (active participation)." We call on organisations in the building sector to join digiGO. You can participate in many ways. By supporting the development of an acceleration project, by contributing to the development of the Digital System of the Built Environment (DSGO) and certainly by working on digitisation within your own organisation. We are also working on raising awareness within the sector. As sector, we must show more emphatically what is happening and what is possible as regards digitisation in the building industry. That helps to accelerate digitisation."
Acceleration projects, engine of digiGO
With more than twenty practical 'acceleration projects' and a concrete approach geared towards DSGO realisation, we are working hard on the implementation of digiGO. That stands for the joint digitisation ambitions of the building sector. A new phase of this digitisation approach will begin in October. In the coming period activities will revolve around DSGO realisation and the further development and adoption of acceleration projects. We call on all organisations in the building sector to join digiGO.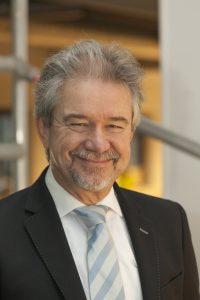 KOMO is clearly committed to digiGO
As ambassador, KOMO fully supports the digiGO initiative. KOMO director Ton Jans explains: "The ambition of digiGO aligns perfectly with KOMO's intention, which is to get as much data as possible, from both KOMO assessment guidelines and certificates, digitally accessible and available to the market. Think here of digital systems such as BIM, but also Bouwbesluitonline.nl, KennisID, STABU, the KiK tool as well as other systems that will emerge in the future."
We actively contribute to digiGO with the acceleration project 'traceable building installation'. The project sets out the objective of tracing products and processes back to the source of origin and the location in which they were applied. We do this in collaboration with important parties such as the Building and Technology Foundation (Ketenstandaard), the Association of Building and Infrastructure Companies (Bouwend Nederland), the Association of Technical Service Providers (Techniek Nederland), the Building Supply Network (Hibin) the Employers' Organisation for the Technology Industry (FME/Fedet) and the Dutch Confederation of Building Material Producers (NVTB). Other interested parties such as users, administrators and competent authorities will be involved, as much as possible, in the pilot."
More Information
On the digiGO website you will find more information about the ambitions, approach, current projects and how organisations in the sector can join. Digiteam members serve as contact point for questions and possible new initiatives.
Contact person digiGO:
Jorrit Penninga, Programme Manager
info@digigo.nu
+31 (0)6 – 27 26 59 83
KOMO-Blog Digitalisation building sector well on track with DigiDealGO programme