Timber frame building and the Wkb: pilot examines 'inclusion' of project-based requirements in KOMO certification
April 14, 2020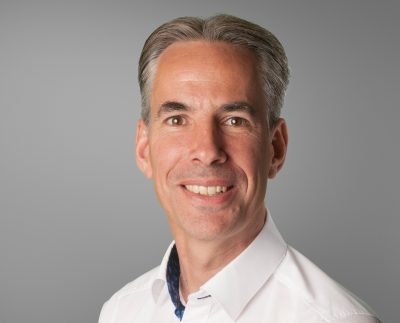 External quality assurer less pressure through KOMO certificate/attestation
"Under the Building Quality Assurance Act (hereinafter Wkb), it is essential to be able to deploy products and building processes that demonstrably comply with the Building Decree. In many cases, proof of this is provided by a KOMO certificate: this shows compliance with the Building Decree and with private requirements. We are now examining in which form within timber frame building –besides the more standardised parts of the building system such as detailing and building the walls and suchlike– project-based aspects can become part of certification. That would bring significant additional value to the flow of building projects under the Wkb."
Save costs
Bas van Etten, project leader at Dutch certification body SKH (Wood Inspection Foundation) says, "These project-based aspects certainly differ from case to case. When there is justified confidence that the certificate/attestation holder concerned can meet all requirements, which are subject to change, there is reduced pressure on the external building project quality assurer. The assurance provider no longer has to check on that aspect, because a Certification Body (CB) tests on the basis of repeated random checks. This is something that streamlines the building process and saves the contractor and client money."
Pilot in Stiens, Netherlands, around Assessment Guideline 0905-1
"We are carrying out the integration of project requirements in a pilot project focused on Assessment Guideline 0905-1 (building systems for energy-efficient homes) and this is in collaboration with a certified system builder, a contractor and an external quality assurer. It concerns a live project: new build of a detached house in Stiens, in the municipality of Leeuwarden, Netherlands. This involves KiK, the KOMO Quality Assurance instrument, as a Wkb instrument.
Many of these pilots will follow. Goal: to discover how we can correctly integrate this innovation. And in practical terms, how we can substantiate this," says Bas van Etten.
" When the Building Quality Assurance Act comes into force, the timber frame builders with KOMO certificates and/or attestations will undoubtedly be one step ahead of the rest. "
Bas van Etten
Timber frame building on the rise
Timber frame facade elements are 'on the rise' and are being used more and more, especially in high-rise buildings. Reason: relatively lightweight, provide optimal insulation and –relevant in certain areas– ensure a high degree of earthquake resistance. When the Building Quality Assurance Act comes into force, the timber frame builders with KOMO certificates and/or attestations will undoubtedly be one step ahead. "And by means of an extension, in order to test whether it's possible to meet project requirements correctly, this may certainly be an extra booster," according to Van Etten. "Thanks to the pilots, we now have the space in which to test in practice, so that everything is demonstrably feasible and practically applicable."