New KKTC Chairman sees innovation as central theme
September 30, 2021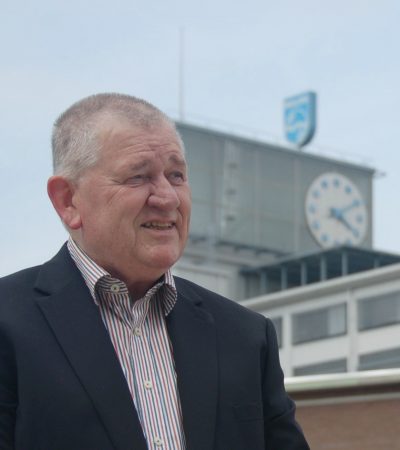 Jos Lichtenberg is the new KKTC Chairman. He is a busy man with a formidable track record in the building world. From consultant for industrial, creative and executing companies to professor of Product Development at Eindhoven University of Technology. He is involved in various innovative building sector projects.
We ask Jos Lichtenberg how he intends to give further effect to the position of KKTC Chairman and the challenges he sees.
"Innovation is the central theme throughout all of my activities. In addition to the more administrative aspects of the position, I see that as part of the chairmanship. The KOMO system methodology is a well-oiled machine. Additionally, I'd like to contribute to that. I want to ensure that the system does not act as ballast and slams the brakes on innovation. That isn't the present case by the way but that danger does pose a threat. Ultimately, it is about the companies that market the products and processes. The certification world is tasked with setting up the system in such a way that innovations are processed in critically correct ways, but also with appropriate speed.
Giving space and communicating openly
As a quality organisation, one way to give this innovation a place within KOMO is to be open and receptive. From your position as KKTC, you don't want to be seen as a strict committee that torpedoes everything. We have to show both that things can be done better and that we actively think along with everyone we interact with. Give space and communicate openly with parties. Not us-them, but how can we, as the building world sector, guarantee quality and how can we continue to give further effect to our task in a good way while taking social changes into account. The world undergoes changes, and likewise so do we. That too is innovation.
" I am no architect, contractor, building advisor. I am an innovator, "
Jos Lichtenberg, chairman KKTC
Importance of speed in innovation and certification
Certification within the building sector is of major importance. The pace at which an Assessment Guideline (BRL) is developed is experienced by suppliers as slow, but a certificate, in contrast, speeds up the application of the product or process.
Viewed in the context of social issues such as climate and sustainability we certainly require speed of innovation. Society is crying out for change. It would be a shame if a quality system itself delays the launch of products or processes that respond to it. The product or process can only be effective after it has been introduced to the market. I also see that as a challenge for the quality system, in which the KKTC is an important link.
KOMO quality system helps in complex environment
I am co-initiator of a Living Lab on the Castiliëlaan in Eindhoven. This concerns a pilot neighbourhood containing 120 innovative dwellings. All building parties work on this in collaboration with one another. Because I do not fulfil a specific role within this project, I have the opportunity to look at the construction process from an overall view.
The building world is extremely complex. It consists of many predominantly small-scale parties. A kind of anthill, where everyone is part of the big system. If you view it in its entirety, you get a better picture of how all the cogs in the system work together. This also applies to quality. That is fragmented in all sorts of areas, from raw materials to end product.
The Building Quality Assurance Act and also the KOMO quality system make it possible to safeguard the quality within such a complex environment. I have great admiration for everything that has been built up.
The future
Climate changes, attention to sustainability and technology, in addition to IT developments, will influence the quality aspects of processes and products and therefore also how we assess these elements. Given that the changes are coming at us very quickly, the quality system will need to be resilient. I expect the urgency will also come to at the building parties. However, before you have changed the entire system… The generic KOMO Assessment Guideline (BRL)* currently being prepared is a good example of how you can help accelerate necessary developments.
In addition, you see a shift from standalone products to an end product, one system. Industrial building in all kinds of variants. Certifying a system as a whole. This is very interesting, because as a result, system suppliers do not have to start all over again with every permit application. This development will save a great  deal of time. The Living Lab 040 shows what value suppliers attach to this.
* KOMO is developing a new addition to all current Assessment Guidelines regarding environmental data within the framework of the sustainability of buildings.