Why getting KOMO certification now pays off more than ever before!
August 14, 2019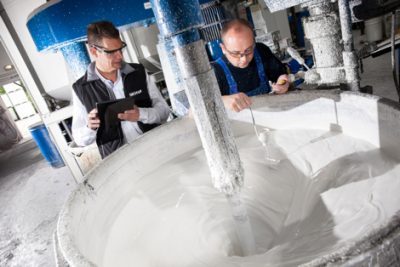 The Netherlands gets a new building system. Different legislation, which is an incentive for the application of products and building processes with quality that is tested and assured in advance. The market will therefore honour objectively tested quality even more. Not least because under the new legislation building companies have a major interest in the choice of qualitative products and processes. This limits their liability and is a benefit to them in terms of cost savings. So acquiring KOMO certification is now more rewarding than ever.
Making good work demonstrable
Under the new building system, builders are responsible and liable for what they deliver. They must work with an external quality assurer (appointed by the client) and an approved Instrument for the Building Quality Assurance Act. The latter is a system that identifies and lists the quality of a structure. If the builder applies products and processes of which the quality has already been established, it is easier for the builder to prove a good job has been done. And the external quality assurer doesn't need to exercise as much supervision.
KOMO certified? Get ahead!
Subcontractors with KOMO process certificates and manufacturers with KOMO product certificates will soon have an even bigger edge than they already have. After all, the KOMO Quality Mark is now the generally accepted proof of objectively established quality. And in the new building legislation that is exactly what it is all about. Therefore, the expectation is that the demand for KOMO-certified products, building processes and services will rapidly increase. Something that is in the interest of the entire building chain.
Do you want to become KOMO certified?
Ambitious companies that are one step ahead of the new building legislation ensure that they can deliver under KOMO certification. That works in five steps.
The certification bodies that are licenced to certify for KOMO are pleased to welcome you. Do you want to become KOMO certified? You will be investing in market success and new opportunities. Now and in the future!